ABOUT US
The Viner Community Scholarship is a program that provides South Palm Beach County High School students with four year scholarships to colleges and universities in the State of Florida public educational system.
Eda & I have been very involved in scholarship programs for college students at the University of Pennsylvania and Boston University and wanted to target the best and brightest students in our own community who have a real need for financial assistance. We spent one year researching what a successful scholarship program looks like and found that one factor was to have a strong Mentoring Program as a key component. The research indicated that mentored college students have better academic performance and higher retention rates (rates of staying in school) than college students without mentors. Our mentors are trained and prepared to give young people the tools and support they need to deal effectively with personal and social pressures as well.
OUR HISTORY
The Viner Community Scholarship is a program that provides South Palm Beach County High School students with four year scholarships to colleges and universities in the State of Florida public educational system.

We officially began our Foundation in May 2015. We also enlisted the talent of Dr. Donna Holland, a renowned child psychiatrist, as our Mentoring Program Director and Michael Rosenfeld, a highly respected peak performance and motivational speaker, as our Student Advisor. With their help, we have been able to complete our inaugural year of interviewing, selecting and gifting 18 scholarships in June 2015. We are confident our future endeavors will achieve new successes for scholarship classes in the future.
OUR CORE VALUES
OUR MISSION
– Educating and inspiring compassionate young leaders to develop strong character with a vision for success. –
OUR VISION
– To successfully lead accomplished graduates out into the world, who contribute to their families and communities. –
Patrick Franklin
CEO/President of Urban League of Palm Beach County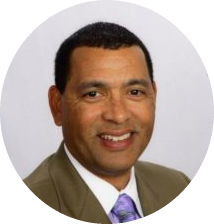 Patrick Franklin is the President/CEO of the Urban League of Palm Beach County. Under Patrick's leadership the affiliate has grown the budget via new programming and services while serving over 16,000 residents annually.  The ULPBC has become the leader in Youth & Education Development with signature programs such as its National Award winning NULITES youth program and National Achievers Society (NAS).
Dr. David Lubetkin
MD, FACOG, Owner of Private Practice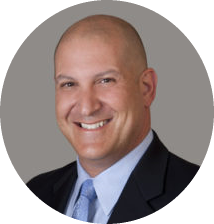 Dr. Lubetkin is a graduate of Johns Hopkins University and Albert Einstein College of Medicine.  He completed his residency in Obstetrics and Gynecology at North Shore University Hospital, Cornell University Medical Center in Manhasset, NY.  He has been in private practice in Boca Raton, FL since 1996.  He has served as Chief of Staff at West Boca Medical Center and President of the Palm Beach County Ob/Gyn Society. Dr. Lubetkin also serves as an Affiliate Assistant Professor of Clinical Biomedical Science at the Charles E. Schmidt College of Medicine at Florida Atlantic University.  
Dan Paulus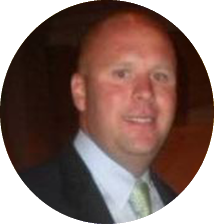 Dan graduated from Florida State University and is currently the Director of Community Relations for GFA International –Universal Engineering Sciences Conglomerate. He is Founder and Chairman of the Renegades of Reel Estate Fishing Classic which organizes local networking events for Alumni, current students and others involved in real estate to build relationships. He also serves on the Greater Delray Beach Chamber of Commerce Board of Directors. 
Alan Kaye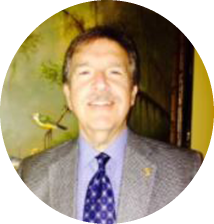 Alan is currently a Broker- Associate for Douglas Elliman Commercial Real Estate. He has worked in real estate for 30 years. Prior to being a broker, he was a practicing attorney  and graduated from Hofstra School of Law. He is also the Founder and Inaugural President of the Rotary Club Downtown Boca Raton,  Co-creator of the C.H.O.W. program, (Children's Health on the Weekend) with a fellow RCDBR Rotarian with our Community Partner, Florence Fuller Children Development Center, and Chair and Co-chair of Honor Your Doctor Luncheon for last seven years, which provides health and wellness scholarships to deserving Medical and Nursing students who attend FAU Medical & Nursing, Lynn University and PBSC.
Marianne Jacobs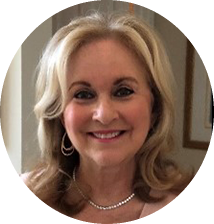 Marianne Jacobs has more than 30 years' experience as an Executive Director in large nonprofits and school system agency management. For 34 years she worked for Adolph & Rose Levis Jewish Community Center where she developed hundreds of creative programs, executed many events, cultivated hundreds of donors and partnerships, and oversaw the creation of new projects.
Stacey Packer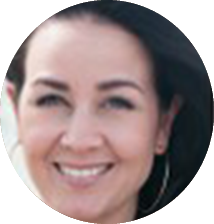 Stacey Packer is a Florida native who has been living in Boca Raton since 2005. She is the past president of the Pine Crest Parent's Association and has served as a Board Member and Co-Chairperson for The Fuller Center. In 2020, Stacy and her husband, Dr. Evan Packer were co-chairs of the 70th Anniversary Gala for the Boca Raton Museum of Art. Prior to living in Boca Raton, Stacey joined Tampa General Hospital's marketing department, and later became vice president of development at its Foundation.
Garrison Grey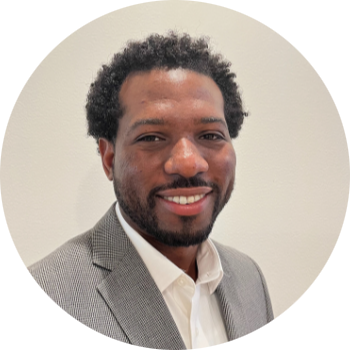 Garrison Grey, a South Florida native, is a Architectural Project Manager with Song + Associates. His role involves managing substantial construction projects, including a $30 million portfolio for the School Board of Broward County. Beyond his career, Garrison is passionate about mentorship, and was a mentor with the Viner Community Scholars Foundation before joining the Board of Directors.